Who We Are
Achievement Services for Northeast Kansas, Inc. is a Community Service Provider in Atchison County providing supports to individuals with Intellectual and/or Developmental Disabilities. The organization, established in 1979, is a non-profit 501(C)(3) organization.  Achievement Services is governed by a nine member Board of Directors.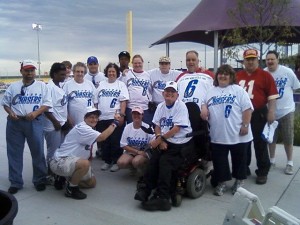 Funding
Funding for Achievement Services programs is provided through the Home and Community Based Services Waiver (HCBS), which is a combination of State and Federal dollars.  Additional funding is provided through a County Mill Levy.
CDDO
Designated in 1996 as a Community Developmental Disability Organization (CDDO), Achievement Services is responsible for the oversight of Intellectually or Developmentally Disabled (IDD) services in Atchison and Jackson counties.  Individuals requesting services must meet requirements set out by the State of Kansas and qualify for Kansas Medicaid or agree to private payment for services.  For more information on eligibility, contact Cathy Montgomery, CDDO Director at cathy@asnek.org.
Location
215 N. 5th Street
PO Box 186
Atchison, KS 66002